AEG FFE63700PW Freestanding Full Size Dishwasher, 15 Place Settings, D Energy
Specification
Capacity: 15 place settings:

Capacity is based on 'IEC' standard place settings. This standard allows you to compare the capacity of dishwashers using a common measure.

Sensorlogic:

Sensorlogic uses sensors in the dishwasher to measure the size of the load and the level of soiling. The wash programme is then adjusted to give the best possible performance whilst keeping water, electricity and detergent to a minimum.

Extra silent programme:

Engineered not only for delivering outstanding performance but also for their silent operation.
5 temperature settings
7 programmes including:

30 min 60° quickwash:

For an extra quick wash or freshen up.

Glass 45° C wash:

Glass programme suitable for all dishwasher-safe glassware.

Auto half load:

Auto half load allows the dishwasher to determine whether there is a full or half load and will moderate the water and energy consumption accordingly.

Multi-tab:

Optimises the cleaning results of all-in-one detergents by ensuring that all the elements of the detergent are used in the correct phase of the cycle for perfect results.

Delay start of up to 24 hours:

You can set the wash programme to start in up to 24 hours enabling you to use your time efficiently without worrying about your laundry.
Performance
Drying System:

with AirDry Technology
Installation
Installation:

Freestanding

Dimensions (mm) (HxWxD):

850x596x610

Dimensions_Dishwasher_FSBU_DK:

820-850x600x570

Water Supply:

Cold or hot

Inlet hose length (mm):

180

Outlet hose length (mm):

180

Wheels/feet:

4 adjustable feet, Adj 0 to 1 cm

Required Fuse:

10

Inlet Pipe Type:

Aqua control
Energy
Connected Load:

1950

Frequency:

50
Other
Product number (PNC):

911 414 381

Double Hinges:

Normal

Cord Length:

1.6

Voltage:

220-240

Number of programmes:

7

Number of Temperatures:

5

Door Colour:

White

Anti-flood Device:

Floating switch

Spray arm:

Satellite spray arm

Top spraing level:

Ceiling spray arm

Options:

ExtraHygiene, Time Saver, XtraDry

Dishwasher programs:

30 MIN 60°, AutoSense 45°-70°, ECO, Extra Silent, Glass 45, Intensive 70, PRO ZONE

Noise Level:

48

Maximum number of place settings (EU 2017/1369):

15

Energy Efficiency Class (Regulation (EU) 2017/1369):

D

Cleaning performance index (EU 2017/1369):

1.13

Drying performance index (EU 2017/1369):

1.07

Weighted energy consumption in kWh per 100 washing cycles of eco 40-60 programme (EU 2017/1369):

86

The water consumption of the eco programme in liters per cycle (EU 2017/1369):

11
Ask a Question
Got a question about this product? Please fill the form below to get personalised friendly advice.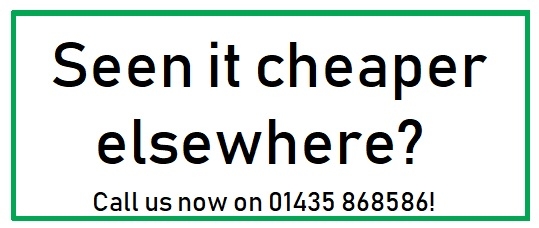 MULTIBUY DISCOUNT AVAILABLE
If you are looking to buy multiple products We can often offer you a discounted package Please call us now to discuss your requirements Or email us here