Bosch MHA133BR0B Enamel Interior, Double Fan Oven, Electric, A Energy
The Bosch MHA133BR0B double oven boldly stands out from its peers with its 3D Hotair function. This function assists in quick and even distribution of heat throughout the oven, making the possibility of cooking multiple dishes employing all 3 levels of the oven a reality. The main oven has a spacious cavity with a 71L capacity and 2 heating methods - 3D Hotair and Hotair Gentle. The top oven cavity offers 34L and 3 heating methods - conventional top/bottom heat, large area grill and small area grill. Both the cavities have drop down doors and full glass inner doors. The oven's interface is comprised of rotary dials and red LED display on a stainless steel panel, and is extremely user-friendly.
71L Capacity Main Oven
34L Capacity Top Oven
A Energy Rating
Main Oven Cooking:
Top Oven Cooking:

Conventional Top/Bottom Heat
Large Area Grill
Small Area Grill

LED Display
Rotary Dials
Full Glass Inner Doors
Interior Halogen Light
Enamel Interior
H88.8 x W59.4 x D55.0 cm
Accessories Included:
- 3 Combination Grids
- 1 Universal Pan
Ask a Question
Got a question about this product? Please fill the form below to get personalised friendly advice.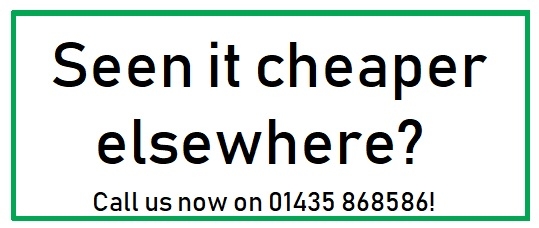 MULTIBUY DISCOUNT AVAILABLE
If you are looking to buy multiple products We can often offer you a discounted package Please call us now to discuss your requirements Or email us here
Customers Who Viewed This Item Also Viewed