Fisher & Paykel RB90S64MKIW2 Built In CoolDrawer™ Multi-temperature Drawer
The Fisher & Paykel RB90S64MKIW2 integrated CoolDrawer™ is a very special kitchen appliance. The CoolDrawer™ is a built in fridge drawer with a set of 5 temperature modes: fridge, freezer, pantry, chill and wine. In other words, this appliance can be customized to become whatever it is that will suit your need at the time. And that too with the simple touch of a button, quite literally.

Fridge Mode is the ideal storage for most foods such as fruit and vegetables, dairy products, processed meats and drinks.
Freezer Mode is ideal for general frozen food storage with the added flexibility of three freezer functions - bottle chill, fast freeze and deep freeze.
Chill Mode sets the compartment to a temperature ideal for highly perishable meats, poultry and seafood.
Pantry Mode is designed for foods that require a cool, dark place for storage, such as tropical fruits, tomatoes, bananas, bread and cereals
Wine Mode is ideal for long term storage of all wine at 12°C. It also offers short term storage at 7°C for white wine and 15°C for red wine.
The CoolDrawer™ is designed to be customizable in more than just functionality. It is built to fit flush with your kitchen cabinetry, intelligently integrating itself and becoming one with the rest of your home*.
A+ Energy Rating
123L Gross Capacity
Frost Free
5 Years Guarantee
Drawer Alarm
Fresh Drawers and Pullout Tray
Key Lock
Touch Control Glass Interface
H64.0 x W85.5 x D55.7 cm
Optional Accessories:
-
Stainless Steel Door Panel Kit (
840545
)
-
Contemporary Round Handle Kit (Part 25330)
*Please note: The door panel as pictured is NOT included. This appliance is to be fitted with your kitchen cabinetry or the Fisher & Paykel Stainless Steel Door Panel Kit (sold separately). Please call us on 01435 868586 if you require more infromation on this product.
Ask a Question
Got a question about this product? Please fill the form below to get personalised friendly advice.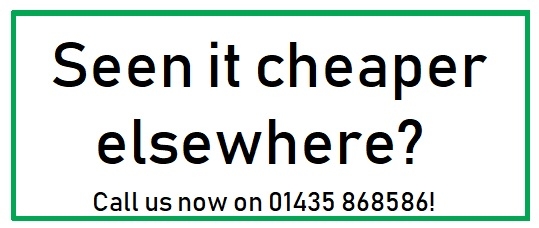 MULTIBUY DISCOUNT AVAILABLE
If you are looking to buy multiple products We can often offer you a discounted package Please call us now to discuss your requirements Or email us here