Hotpoint CS1A400HFMFA Chest Freezer, 141cm, Manual Defrost, A+ Energy
The Hotpoint CS1A400HFMFA has a large capacity of 395 litres, giving you plenty of space for all of your frozen goods. This model has wire baskets for convenient storage, and has a Super Freezer function that helps to lock in nutrients. The freezer's FrostAway system reduces ice formation by up to 50% thereby reducing the need for defrosting. The freezer's internal light ensures maximum visibility, allowing you to easily find everything you have stored inside, regardless of how deep or which corner. Moreover, this model is outbuilding suitable, and is safe by up to -15°C.
Ask a Question
Got a question about this product? Please fill the form below to get personalised friendly advice.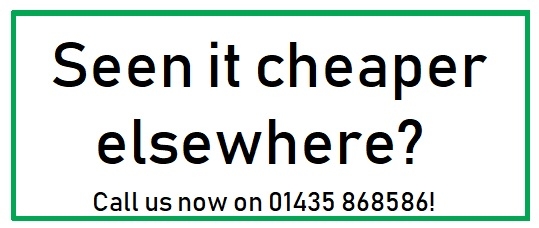 MULTIBUY DISCOUNT AVAILABLE
If you are looking to buy multiple products We can often offer you a discounted package Please call us now to discuss your requirements Or email us here
Customers Who Viewed This Item Also Viewed