Rangemaster Nexus Steam, 110cm, Dual Fuel, Slate Range Cooker
Combining a wide variety of cooking functions in one single appliance, the new NEXUS Steam range cooker from Rangemaster features a dedicated steam cavity, a first for the range cooking market. The freestanding design gives you the chance to combine convenience with healthy cooking, retaining nutrients, vitamins and flavour thanks to the innovative injection steam cavity. Steam is highly sought after in today's modern, multifunction kitchens and with the new NEXUS Steam, users will also have the benefit of oven roasting, batch baking and rapid cooking in one appliance. It can also grill, griddle, boil and simmer and it even comes with a dedicated proving drawer for dough. The new steam oven cavity also includes a temperature controlled, rapid heat up grilling function to finish or brown food to perfection.
Rangemaster Nexus Steam 110cm
Dual Fuel
Slate Range Cooker
2 Year Guarantee
H 90.5 - 93.0 x W 110 x D 60.4 c
Removable dishwasher safe pan supports, griddle, grill tray, grill trivet, steam trays and oven shelves for easy cleaning and maintenance.
Multi-zone griddle for healthy cooking.
Superior precise electronic temperature range starting at 40 degrees up to 260 degrees. Perfect for long slow cooking e.g. cooking meat for 12 hours at 85 degrees.
Multifunction oven with 11 functions including new Duo setting for perfectly baked pastry dishes without the need to bake blind and new Delicate Bake setting for delicate dishes such as cheesecake or soufflè.
Easily check on food with two telescopic shelves.
Unique sleek black glass fascia panel with premium, ergonomic rotary control dials for ultimate durability.
Five gas burners including a 3.5kW multi-ring burner and wok cradle for powerful high-heat cooking.
Electronic LED touch control interface for cooking at the touch of a button.
Dedicated bread proving drawer for perfectly proven dough.
Rangemaster branded plinth.
35 litre steam injection cavity:
• Versatile cooking
• Superior nutrient retention
• Precise temperature control
• Innovation at your fingertips
• Effortless, safe cooking
If you are not sure which is the best model for your requirements please give us a call and speak to one of our very knowledgeable advisors for help in selecting the correct model, we are always happy to assist. If you require your cooker on or before a specific date please call us before placing your order and we will check available dates for you.
We highly recommend you check your electrical supply before purchase as Rangemaster electric and Dual Fuel cookers will require a 32 or 45 amp supply. Gas models require a 13 amp plug connection. Please note LPG kits are available for All Gas and Dual Fuel Models, however these are not included within the cooker. Please state that you need the LPG kit in the notes section of our checkout page.
In addition we supply the full range of matching cooker hoods by Rangemaster, these excellent models are designed to fully compliment your cooker and provide sufficient extraction rates to cope with an appliance of this size, making cooking an enjoyable experience for everyone.
We offer nationwide delivery of Rangemaster cookers and can also provide a variety of additional services, including disconnection and removal of your old cooker and installation of your new Rangemaster, prices are dependent on your location. You will find these add on options and prices in your basket after entering your postcode. Most of these options are available completely FREE OF CHARGE FOR LOCAL CUSTOMERS!
Unpacked Dimensions
Height to hotplate 905 / 930
Width(mm) 1092
Depth excl.handles(mm) 604
Cooker Details
Fuel type Dual Fuel
Energy efficient rating A
Handyrack Yes
Sizes available 110
General Hotplate
No.of burners 5
Ignition
FSD 's Fitted Yes
Ratings(KW)
Rating 1 1.0
Rating 2 1.70
Rating 3 1.70
Rating 4 3.0
Rating 5 3.5
Total hob rating @230v 13.10
Burners
Multi - ring wok burner Yes
Pan supports
Cast - iron pan supports Yes
Griddle
Griddle type Multi - zone
Griddle supplied Yes
Wok cradle
Wok cradle supplied Yes
Grill Type
Dual circuit glide - out grill Yes
Grill power rating(KW) 2.30
Ovens
Multi - glazed doors Yes
Left Hand Oven Default
Left hand oven light Yes
Left hand oven no of functions 7
Left hand oven type Multifunction
Left Hand Oven Multifunction options
Left hand oven base heat Yes
Left hand oven browning Yes
Left hand oven conventional Yes
Left hand oven defrost Yes
Left hand oven fan assisted Yes
Left hand oven fanned Yes
Left hand oven fanned grill Yes
Left hand oven rapid response Yes
Left hand Oven Size
Left hand oven capacity(litres - dm3) 73
Left hand Oven Cleaning Liners
Left hand oven catalytic Yes
Left hand oven energy
Left hand oven energy rating(A - G) A
Left Hand Oven Door
Left hand oven door porthole Yes
Right Hand Oven Cleaning Liners
Right hand oven cleaning liners catalytic Yes
Right Hand Oven Size
Right hand oven capacity(litres - dm3) 73
Right Hand Oven Door
Right hand oven shelves Yes
Right Hand Oven Door
Right hand oven porthole oven doors Yes
Right Hand Oven Default
Right hand oven light Yes
Right hand oven no of
function 1
Right hand oven type Fan
Slow Cook Oven
Has slow cook oven Yes
RSlow cook oven capacity 21 litres
Additional information
Detachable plinth Yes
Programmable clock and minute minder Yes
Warranty(years) 2 years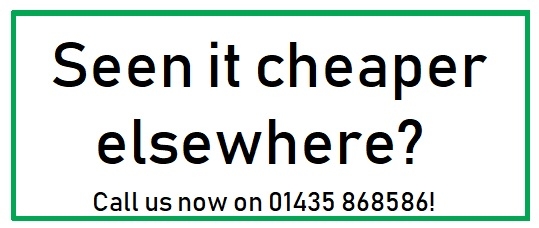 MULTIBUY DISCOUNT AVAILABLE
If you are looking to buy multiple products We can often offer you a discounted package Please call us now to discuss your requirements Or email us here