Rangemaster Nexus 110cm
Induction
Stainless Steel Range Cooker
2 Year Guarantee
H 90.5 - 93.0 x W 110 x D 60.8 cm
Bread proving drawer
Bread proving drawer heats up to 30-45°C
Improved grill
Rotary controls
New 3 button timer
New plinth design branded Rangemaster
New Catch-rite™ door fixture - All doors are now fitted with the new all stainless steel door catch. A superior mechanism that under testing shows longevity of over 50 years
All Rangemaster induction models offer SpillGuard™ technology. SpillGuard™ ensures accidental spills are contained within the hob for easy cleaning
Smart, intelligent and ultra efficient; the new i5™ Induction is now available across all models and variants
If you are not sure which is the best model for your requirements please give us a call and speak to one of our very knowledgeable advisors for help in selecting the correct model, we are always happy to assist. If you require your cooker on or before a specific date please call us before placing your order and we will check available dates for you.
We highly recommend you check your electrical supply before purchase as Rangemaster electric and Dual Fuel cookers will require a 32 or 45 amp supply. Gas models require a 13 amp plug connection. Please note LPG kits are available for All Gas and Dual Fuel Models, however these are not included within the cooker. Please state that you need the LPG kit in the notes section of our checkout page.
In addition we supply the full range of matching cooker hoods by Rangemaster, these excellent models are designed to fully compliment your cooker and provide sufficient extraction rates to cope with an appliance of this size, making cooking an enjoyable experience for everyone.
We offer nationwide delivery of Rangemaster cookers and can also provide a variety of additional services, including disconnection and removal of your old cooker and installation of your new Rangemaster, prices are dependent on your location. You will find these add on options and prices in your basket after entering your postcode. Most of these options are available completely FREE OF CHARGE FOR LOCAL CUSTOMERS!
Unpacked Dimensions

Height to hotplate 905 / 930
Width (mm) 1100
Depth excl. handles (mm) 608
Depth inc. handles (mm) 648

Cooker Details

Fuel type Induction
Energy efficient rating A
Handyrack Yes
Sizes available 110, 90

Ratings (KW)

Rating 1 1.15
Rating 2 1.85
Rating 3 1.85
Rating 4 1.85
Rating 5 1.15

Grill Type

Dual circuit glide-out grill Yes
Grill power rating (KW) 2.30

Left Hand Oven Default

Left hand oven light Yes
Left hand oven no of functions 7
Left hand oven type Multifunction

Left Hand Oven Multifunction options

Left hand oven base heat Yes
Left hand oven browning Yes
Left hand oven conventional Yes
Left hand oven defrost Yes
Left hand oven fan assisted Yes
Left hand oven fanned Yes
Left hand oven fanned grill Yes

Left hand Oven Size

Left hand oven capacity (litres - dm3) 73

Left hand Oven Cleaning Liners

Left hand oven catalytic Yes

Left hand oven energy

Left hand oven energy rating (A-G) A

Left Hand Oven Door

Left hand oven door porthole Yes

Right Hand Oven Cleaning Liners

Right hand oven cleaning liners catalytic Yes

Right Hand Oven Size

Right hand oven capacity (litres - dm3) 73

Right Hand Oven Door

Right hand oven shelves Yes

Right Hand Oven Door

Right hand oven porthole oven doors Yes

Right Hand Oven Default

Right hand oven light Yes
Right hand oven no of function 1
Right hand oven type Fanned

Storage Drawer

Storage drawer fitted Yes

Additional information

Programmable clock and minute minder Yes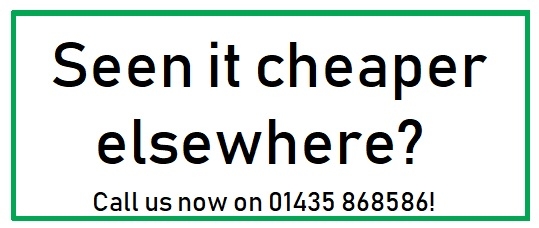 MULTIBUY DISCOUNT AVAILABLE
If you are looking to buy multiple products We can often offer you a discounted package Please call us now to discuss your requirements Or email us here