Stoves Richmond Deluxe S1100G, 110cm, Gas, Cream Range Cooker
444444924
Quad Oven
Dedicated Slow Cook Oven
7 Gas Burner Hob inc. 4KW Wok Burner
Zeus Bluetooth Connected Timer
Maxi Grill with PRO-TRAC Sliders
H 90-93 x W 109.6 x D 60 cm


ZEUS™ BLUETOOTH® CONNECTED TIMER
This feature gives you total control of your oven, wherever you may be. Adjust cooking times without having to be in your kitchen. Using Bluetooth® technology, the Zeus™ free downloadable app lets you use your smartphone or tablet to control the timer on your oven. You can also save your favourites and automatically update your clock without standing in front of your cooker! With Zeus™ you can set the cooking duration and end time, keep an eye on your timer and adjust it without having to be in the kitchen. Perfect for if you want to set the oven temperature on your way home from work to make your dinner quick and easy!
QUAD OVEN™ WITH 200L TOTAL COOKING CAPACITY
The Richmond S1100G showcases four oven cavities, consisting of two large conventional ovens, a smaller conventional oven, and a slow cook oven, opening a whole world of cooking possibilities. From perfectly-baked cakes to tender joints of meat, the S1100G has you covered.
7 BURNER GAS HOB WITH 4KW POWERWOK™
This extra large hob offers plenty of space for all the pans you need and then some! The 4kW PowerWok™ burner gives an extra kick of heat for sizzling stir fries.
MAXI GRILL™ WITH PRO-TRAC™ TELESCOPIC SLIDERS
The Maxi Grill™ comes with a large grill pan and has telescopic PRO-TRAC™ for easy access to your cooking.
Ask a Question
Got a question about this product? Please fill the form below to get personalised friendly advice.
Please call for expected delivery dates before placing your order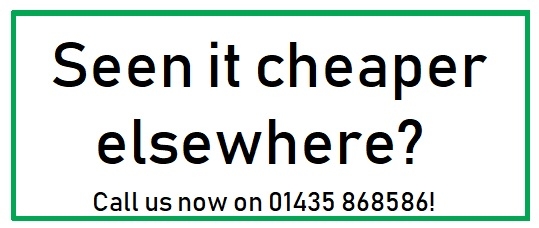 MULTIBUY DISCOUNT AVAILABLE
If you are looking to buy multiple products We can often offer you a discounted package Please call us now to discuss your requirements Or email us here